Leipzig, Germany, June 16th 2021 – Following the Intel versions of the high-end laptops from the NEO model series, XMG is also revamping the CORE 15 and CORE 17 from the upper mid-range performance sector. The discreetly elegant gaming notebooks combine Intel's Core i7-11800H with an NVIDIA GeForce RTX 3060 with maximum TGP. But the upgrade to the new Tiger Lake processors is not only accompanied by the transition to PCI Express 4.0 connections to the graphics card and M.2 SSD. The M21 model generation of the CORE laptops also integrates a Thunderbolt 4 connection for the first time and introduces extended options for CPU undervolting and memory tuning.
XMG CORE laptops: Core i7-11800H and RTX 3060 unleash maximum performance potential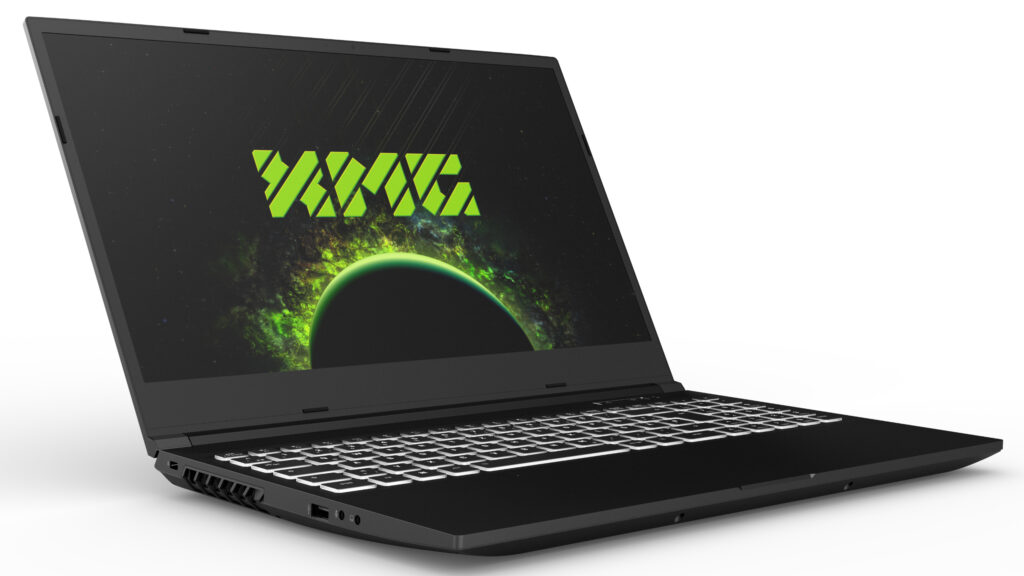 Just this January, XMG introduced the E21 model generation of its CORE laptops with NVIDIA's GeForce RTX 3060 and either AMD or Intel processors. Following the launch of the new 11th generation Core processors, the Intel-based versions of the XMG CORE 15 and CORE 17 (M21) now receive an update to the latest eight-core CPU i7-11800H. This is still accompanied by a GeForce RTX 3060 in the maximum configuration with a TGP of up to 130 watts, including 15 watts Dynamic Boost 2.0. A MUX switch allows NVIDIA Optimus to be disabled via the BIOS. In contrast to all previous CORE versions, the graphics card in the M21 models now operates via PCI Express 4.0 and with a full 16 lane connection. AMD-based notebooks currently have to make do with eight PCIe 3.0 lanes.
Both laptops offer a choice between a 144 Hz IPS panel with Full HD resolution and a high-resolution, 165Hz WQHD IPS display with 350 nits and 95 percent coverage of the sRGB colour space. Dimensions and weight amount to 360.2 x 243.5 x 23 mm and 2.1 kg (XMG CORE 15) and 395.7 x 263.6 x 30.05 mm and around 2.5 kg (XMG CORE 17). The elegant and discreet appearance is still characterised by the undercover gaming design, without excessive RGB lighting elements. The webcam is placed on the upper edge of the display, and both laptops integrate a 62 Wh battery. The 15.6 inch model additionally features a display lid and a top shell made of aluminium.
M21 model update adds CPU undervolting and RAM tuning
The XMG Control Center now offers experienced users the possibility to manually adjust the voltage of the Core i7-11800H. A freely adjustable undervolting range of up to -100 mV allows the optimal setting to be sounded out for quieter, cooler and thus ultimately faster operation in the long run. There is also more room for adjustment in the opposite direction: the setting options allow the regular 45 watt power limit of the Core i7-11800H to be lifted in order to be able to call up more power when the system demands it.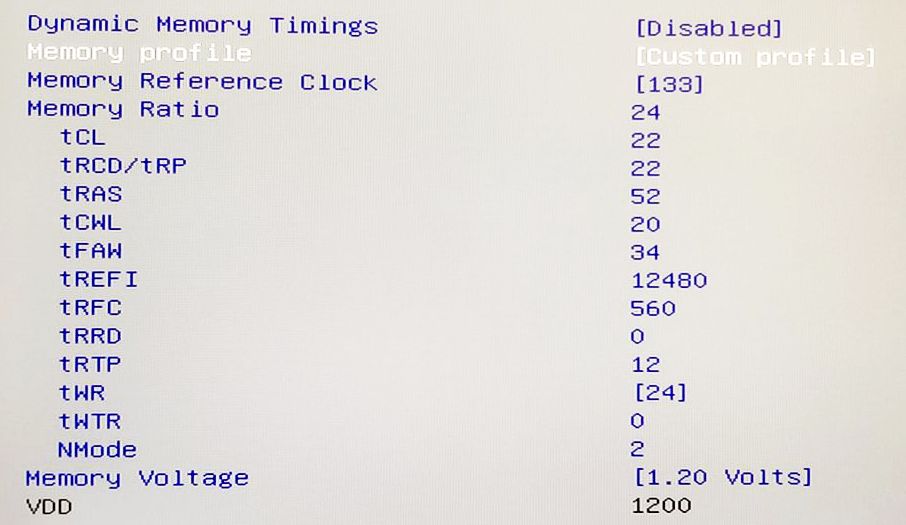 As the third pillar of comprehensive tuning options for the CORE 15 and CORE 17, XMG introduces extended manual control of the RAM settings. All relevant RAM timings can now be individually set in the BIOS.
M.2 SSD connection via PCIe 4.0 and, for the first time in XMG CORE, Thunderbolt 4
Two RAID-capable M.2 slots for fast PCI Express SSDs enable the use of up to 16 TB of high-performance storage. Due to the modern Tiger Lake platform, the primary M.2 slot already has a PCIe 4.0 connection via four lanes. More speed is also available for the memory: while the Comet Lake-based XMG CORE supported a maximum of 2933 MHz DDR4 modules in SO-DIMM format, the new model can hold up to 64 GB DDR4-3200.
Another highlight: for the first time, XMG integrates a Thunderbolt 4 port in its upper mid-range laptops. Until now, the CORE laptops only offered conventional USB-C. In addition, there are three USB-A ports, HDMI 2.1, 2.5 Gigabit Ethernet, Wi-Fi 6, an SDXC card reader and separate audio jacks for headphones and a microphone. To ensure precise inputs, XMG has installed a Microsoft Precision-compliant touchpad and a keyboard with adjustable RGB lighting and Fn-Lock control for the F-keys.
Pricing and availability
The starting configuration of the XMG CORE 15 (M21) and XMG CORE 17 (M21), which can be freely configured at bestware.com, includes Intel's Core i7-11800H, an NVIDIA GeForce RTX 3060, 8 GB DDR4-3200, a 250 GB Kingston A2000 SSD and a Full HD IPS display running at 144 Hz. The prices of the laptops, which are expected to be available for order and shipping from the beginning of July, start from 1,579 (CORE 15) and 1,599 Euros (CORE 17) incl. 19% VAT (in some countries different tax rates apply). An upgrade to the high-resolution WQHD display is available for an additional € 79.
Websites:
https://bestware.com/en/xmg-core-15-intel-m21.html https://bestware.com/en/xmg-core-17-intel-m21.html
https://www.xmg.gg/en/xmg-core-15-intel-m21
https://www.xmg.gg/en/xmg-core-17-intel-m21
Press materials (download of the press release, pictures, data sheets):
https://schenker.box.com/v/xmg-core-15-m21
https://schenker.box.com/v/xmg-core-17-m21