The XMG APEX series, which was introduced at Computex in June, receives the then announced update in the new model version L23: AMD's Ryzen 7 7840HS replaces the previously installed Ryzen 7 7735HS, with further improvements including a WQHD display and the 17.3-inch XMG APEX 17 (L23) also comes with liquid metal for cooling the processor and graphics card. The chassis and connectivity remain otherwise identical – including the two graphics card options, NVIDIA GeForce RTX 4060 and RTX 4050.
XMG APEX series gets all-round improved features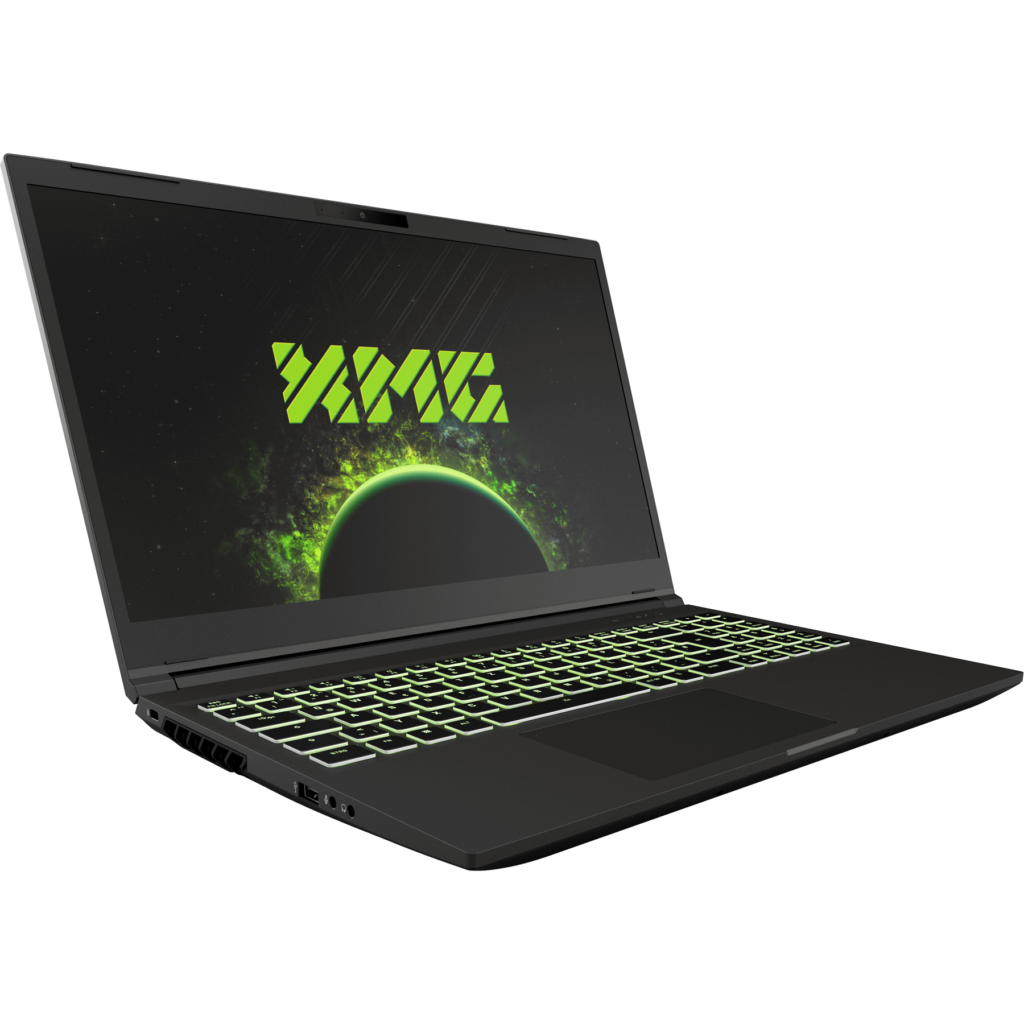 With the change to the new L23 generation, the 15.6-inch XMG APEX 15 and the 17.3-inch XMG APEX 17 receive a platform update to AMD's Ryzen 7 7840HS with Zen 4 architecture. Compared to the previously used Ryzen 7 7735HS, the CPU with 8 cores and 16 threads offers more single and multi-core performance, is manufactured in the modern 4 nm instead of 6 nm process, and thus also has an advantage in terms of efficiency. In Cinebench R23, the result is clearly in favour of the Ryzen 7 7840HS in the new model version L23:
| | | | | |
| --- | --- | --- | --- | --- |
| | XMG APEX 15 (L23), 7840HS | XMG APEX 17 (L23), 7840HS | XMG APEX 15 (M23), 7735HS | XMG APEX 17 (M23), 7735HS |
| Cinebench R23 Single Score | 1753 | 1783 | 1479 | 1547 |
| Cinebench R23 Multi Score | 16939 | 17224 | 12675 | 14238 |
In terms of laptop graphics cards, there is, as before, a choice between an NVIDIA GeForce RTX 4060 and RTX 4050 with a GPU power of 140 watts (115 watts plus 25 watts Dynamic Boost).
XMG equips both models with a high-resolution, over 300 nits bright WQHD IPS display (2,560 x 1,440 pixels) with 95 percent sRGB colour space coverage and a refresh rate of 240 (APEX 17) or 165 Hz (APEX 15). In addition, the XMG APEX 17 is still available with the 144 Hz Full HD IPS panel (1920 x 1080 pixels) with 90 percent sRGB colour space coverage, which is already familiar from the predecessor model. All displays allow switching the connection between the integrated AMD graphics unit and the dedicated NVIDIA graphics card via a MUX switch.
While the cooling system of the laptops was already upgraded to a more powerful heatpipe composite cooling system with four-way instead of three-way air outlets in the M23 generation, the XMG APEX 17 (L23) now also comes with a liquid metal thermal compound on both the AMD processor and the NVIDIA graphics card.
Dimensions and weight as well as storage and connectivity
At 360.2 x 243.5 x 26.7 mm and 2.2 kg (APEX 15), and 392.9 x 260 x 24.9 mm and just under 2.5 kg (XMG APEX 17), the dimensions and weight remain identical, as do the 62 Wh battery and an aluminium display cover for the APEX 17.
In addition to two SO-DIMM sockets for a maximum of 64 GB DDR5 RAM, which now runs at up to 5600 MHz instead of the previous 4800 MHz, there are two M.2 SSD slots – both equipped with thermal pads and connected via PCI Express 4.0. The external connections include three USB-A ports (2x 3.2 Gen1, 1x 2.0), USB-C 3.2 Gen2x1, an SD card reader for full-sized SD cards as well as Gigabit Ethernet and separate audio jacks for headphones (compatible with combo plug headsets) and microphone. Both native graphics interfaces (HDMI 2.1, Mini DisplayPort 1.4) remain directly connected to the NVIDIA GPU.
The input devices include keyboards with a dedicated numeric keypad, large arrow keys and single-zone RGB lighting as well as Microsoft Precision compliant touchpads, which offer a little more input comfort on the XMG APEX 17: The glass touchpad measures 154 x 100 mm and has automatic palm recognition; if desired, the right side or even the entire input field can be deactivated. The touchpad of the XMG APEX 15 measures 114.5 x 70 mm and can only be completely deactivated by double-tapping in the upper right corner.
Additional laptop with AMD Phoenix is about to be launched
With the 16-inch XMG CORE 16, XMG plans to introduce another laptop based on AMD's Ryzen 7840HS in the course of September, rounding off the portfolio in the upper performance mid-range class. Features include a 16:10 display, graphics cards up to an NVIDIA GeForce RTX 4070, a 99 Wh battery and an optional mechanical keyboard with Cherry MX Ultra Low Profile Tactile switches. More details will follow at the time of the official product launch.
Freely configure and buy XMG APEX 15 and APEX 17
The base configuration of the XMG APEX 17 (L23), which can be freely configured on bestware.com, includes AMD's Ryzen 7 7840HS, an NVIDIA GeForce RTX 4050, 16 (2×8) GB DDR5-4800-RAM, a 500 GB Samsung 980 SSD and a Full HD IPS display with 144 Hz. The starting price is € 1,249 including 19% VAT. An upgrade to the GeForce RTX 4060 (€ 158), a 240 Hz WQHD IPS display (€ 95) or faster RAM is available at additional cost.
The otherwise identically configured XMG APEX 15 (L23) is available exclusively with the high-resolution 165Hz WQHD IPS display for a starting price of € 1,199. Both the XMG APEX 15 with almost 30 international keyboard layouts and the XMG APEX 17 with German keyboard layout are available with immediate effect. All XMG APEX 17 variants with non-German keyboard layouts are expected to be available from mid-September.
Additional information
For more information on the features and data sheets , please check out the product page of the XMG APEX 15 und XMG APEX 17 on xmg.gg