The 2023 version of the XMG NEO series has introduced a new water port which requires new adapter tubes for the XMG OASIS. Although the substance of the liquid cooling system has not changed (it is still being called "Mark I"), the different adapter tubes have required us to split the SKU numbers of the XMG OASIS into a 2022 and 2023 edition.
Supply information
Since launch of the XMG NEO pre-order campaign in early February, we sold this 2023 generation of the XMG OASIS only together with the XMG NEO (E23) due to limited quantity. With this measure we wanted to avoid that our early stock gets sold off to users who do not own an XMG laptop.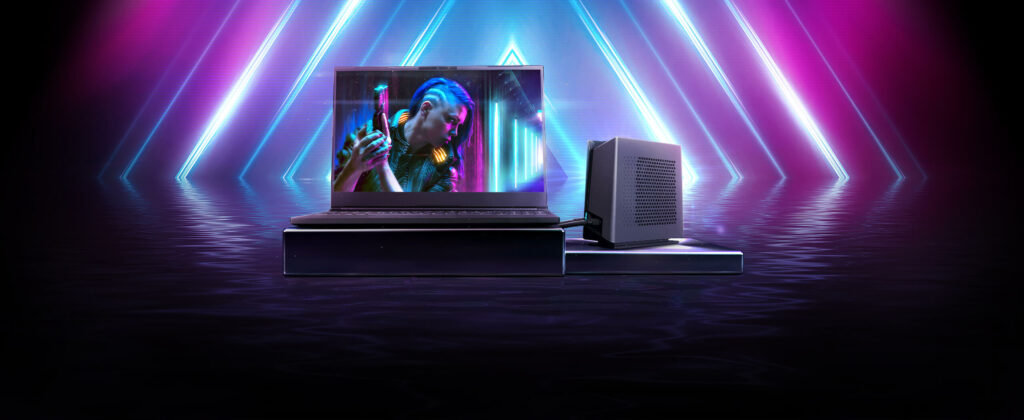 This pre-order period is now over. From now on, you can buy the 2023 version of the XMG OASIS individually on bestware. This is especially aimed at customers who have purchased an XMG NEO 16 or NEO 17 (E23) from authorized resellers or at earlier bestware pre-order customers who would like to upgrade to an XMG OASIS after initial satisfaction with the laptop itself.
Compatible laptops and XMG OASIS variations
All relevant products can be found under this URL, the website lists both 2022 and 2023 versions of the XMG OASIS and all currently available laptop models that are compatible with our liquid cooling solution:
https://bestware.com/en/xmg-oasis-ready
Related FAQ articles
Please read our product page and user manual. All FAQ articles and links to the English and German user manual can be found on this website:
https://www.xmg.gg/en/xmg-oasis/
To understand the difference between the 2022 and 2023 generation, we especially recommend these FAQ articles:
Which laptop models are compatible with XMG OASIS?
To what extent is XMG OASIS "forward compatible"?
What is the difference between the different revisions of the XMG OASIS?
I need a new set of tubes or adapters – what do I need to consider?
Further questions or feedback?
If you have questions about our XMG CORE and XMG NEO laptops or the XMG OASIS liquid cooling system, you can find us in our XMG OASIS (2023) thread on Reddit or on Discord. We are looking forward to your feedback!