XMG starts pre-orders for the high-end notebooks XMG NEO 16 and NEO 17 (E23), which were unveiled at CES in January, in its partner store bestware.com with immediate effect. This goes at least for all models with a GeForce RTX 4090 and 4080 – devices with mid-range laptop GPUs will follow later in accordance with NVIDIA's official guidelines. Regarding the DDR5-6400 overclocking RAM, which is not yet available, XMG takes a customer-friendly approach with the option to upgrade later.
XMG NEO 16 and NEO 17: Timing for pre-orders and shipping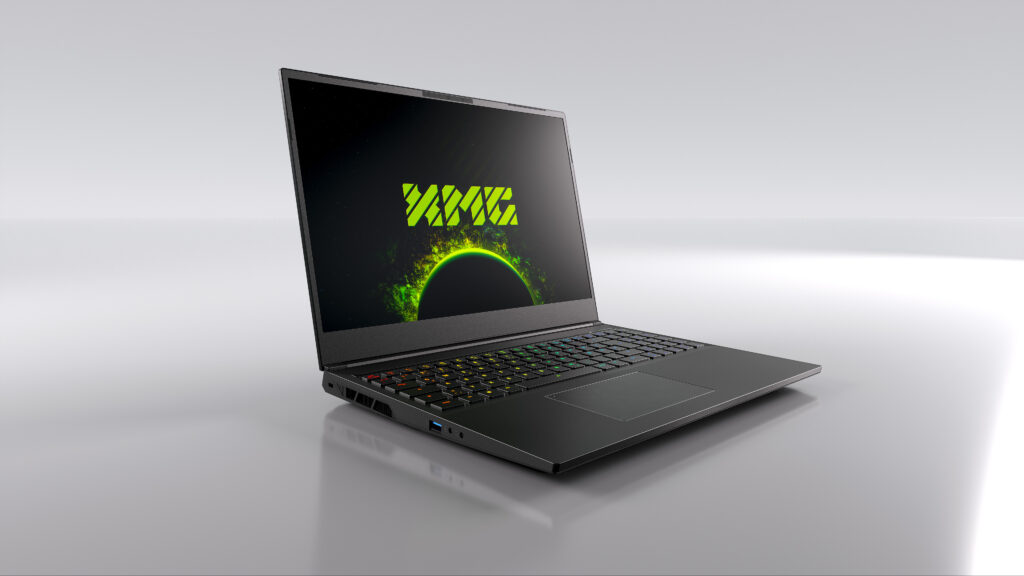 XMG's gaming laptops NEO 16 and NEO 17, introduced at this year's CES in Las Vegas with Intel's mobile 24-core CPU Core i9-13900HX and the latest NVIDIA GeForce RTX-40 graphics cards, are now available for pre-order.
The exact dates are dictated by NVIDIA's official embargoes. Thus, pre-orders for NEO laptops with an RTX 4090 or 4080 with a graphics power of 175 watts will start on February 1st (6:00 AM Pacific Time, 15:00 Central European Time). However, pre-orders for laptops with an RTX 4070 and mid-range GPUs can only be accepted from February 14th. In the case of the XMG NEO 16 and NEO 17, this affects all configurations with an RTX 4070 and 4060 with a graphics power of 140 watts.
The shipping process is also staggered. The shipment of laptops with the two fastest graphics chips will start on February 8th, whereas models with mid-range GPUs will follow on February 22nd.
Whilst the XMG NEO 17 is in stock just in time for the GPU embargo, the completely redesigned XMG NEO 16 will only be available at a later date. The reason for this is the not yet completed G-SYNC and Advanced Optimus certification of the 16-inch, 240 Hz IPS display with 2,560 x 1,600 pixels.
XMG's YouTube video highlights key features
Meanwhile, the company has published an unboxing video on its YouTube channel (German with English subtitles) to shorten the waiting time for the new laptops. It focuses on key features like the two different keyboard options; comparing the model with mechanical CHERRY MX Ultra Low Profile Tactile switches to that with the alternative silent keyboard with membrane switches, in terms of typing characteristics and sound.
In addition, the video features footage of the powerful air-cooling system which, in combination with Thermal Grizzly Conductonaut liquid metal, provides sustained high CPU and GPU performance, in addition to showcasing the improved ports for the optional, external XMG OASIS liquid cooling system. These are now also self-sealing on the laptop side – so it is no longer necessary to empty the notebook and close the ports with a rubber cover before transport. The OASIS is also connected via magnetic, and thus self-locking, tube connections.
DDR5-6400 RAM will arrive later – and with a retrofit option
XMG had already promised the availability of DDR5 overclocking RAM with a clock rate of 6400 MHz and low CL40 latencies at the initial launch of the new NEO series. Unfortunately, the availability is delayed, so only DDR5-5600 (CL46) and DDR5-4800 (CL40) are available for now.
However, XMG offers an accommodating upgrade option for those who do not want to be without the faster overclocking memory: The subsequent RAM swap is possible until at least June 30, 2023. In case of further delays, XMG will extend this deadline with the goal of giving all customers enough time to decide on a possible upgrade. Those who would like to take advantage of this solution only have to pay the actual difference between the originally selected memory and the faster DDR5-6400 as a surcharge at the time of the swap. The process is carried out in the form of an advance replacement. Users interested in this service will first receive the 6400 MHz replacement memory before the modules selected at the time of the laptop's original purchase are sent back to XMG.
Freely configure and buy the XMG NEO 16 and XMG NEO 17
In our partner shop bestware.com you can freely configure and buy the XMG NEO 16 (E23) and XMG NEO 17 (E23). In contrast to the original announcement, the laptops even start with DDR5-5600 instead of DDR5-4800 in the base configuration, but the starting price still remains unchanged. The slower RAM is still available as an optional downgrade.
Starting from € 2,199 (NEO 16) and € 2,249 (NEO 17) including 19% VAT, the laptops feature Intel's Core i9-13900HX, a GeForce RTX 4060, 16 (2×8) GB of DDR5-5600 RAM, a 500 GB Samsung 980 SSD, a 240 Hz WQXGA IPS display and a silent keyboard with membrane technology. The faster GeForce RTX 4070 (€ 375), RTX 4080 (€ 1,050) and RTX 4090 (€1,687) as well as the mechanical keyboard with CHERRY MX ULP Tactile switches (€125) are available for respective additional charge.
Additional information
For more information on the features and data sheets of the XMG NEO 16 (E23) and XMG NEO 17 (E23), please check out the respective model page on xmg.gg. Full details on the new version of the NEO series can also be found in our technical deep dive.
Availability update (from February 7th)
There are slight delays for the XMG NEO 17 (E23). Pre-order customers have therefore received the following information from us today:

"We regret to inform you that during the incoming quality control of our first delivery of the XMG NEO 17 (E23), it was discovered that the performance values we aimed for and already achieved with pre-production samples have not yet been reached in mass production."
In order to live up to our ambition and promise of maximum performance, we have implemented optimisations in cooperation with our contract manufacturer, which are being incorporated into the series production of the second batch right now.
In the course of the next week, we will proactively inform you about the updated delivery date. At present, we assume that the new goods will reach us at the beginning of March and that your XMG NEO 17 can then be manufactured with priority.
We regret this delay and apologise for any inconvenience this may cause."