With the new XMG FUSION 15, one of the most successful XMG laptops of all times, receives an upgrade. The slim high-end gaming laptop enters the race with a Core i7-11800H as well as RTX 3070 and 3060 and also features a new WQHD display with 165 Hz.
XMG FUSION 15 (finally) gets a successor with the M22 model version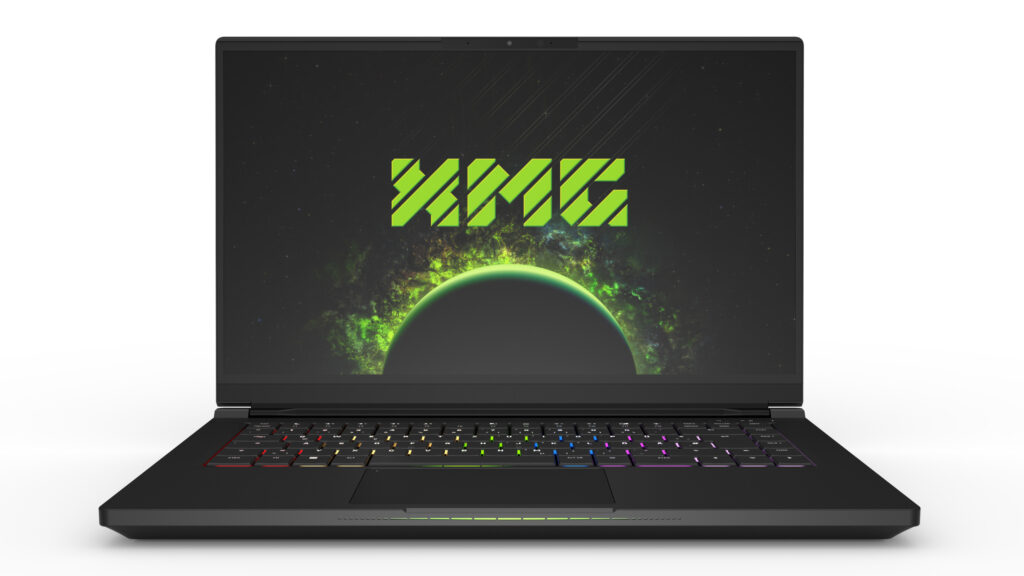 The XMG FUSION 15, which was presented for the first time at IFA 2019 in Berlin and developed in cooperation with Intel, is receiving an update after an unusually long product life cycle of just over 2 years. The dimensions of the magnesium chassis of the M22 version have increased slightly to 35.6 x 23.4 x 2.17 cm, while the weight has remained almost unchanged at 1.94 kg.
The graphics cards available are the GeForce RTX 3070 and 3060, with a TGP of 125 and 115 watts respectively. In benchmark mode, which can be activated via the Control Center, a further 20 (RTX 3070) or 10 watts (RTX 3060) are available, but these settings automatically activate maximum fan speed. On the CPU side, the laptop does not rely on Intel's hybrid design of the 12th Core generation, but rather integrates an alternative with 8 fully-fledged cores and 16 threads with the Core i7-11800H.
The cooling system of the FUSION 15 has also been further improved. For example, larger fans are now used which are characterised by quieter operation and a lower frequency acoustic profile. At the forefront of the strengths of the laptop is the balanced, medium performance profile in silent fan mode: thanks to the flat fan curve, the FUSION 15 delivers just 10 percent less performance than in the maximum profile, yet remains very quiet under gaming load with 42 instead of 53 dB(A).
Instead of the previous Full HD display, XMG has selected a 165 Hz IPS panel with WQHD resolution and 95 percent sRGB colour space coverage. The screen can be folded out flat with an opening angle of up to 180 degrees. The memory configuration includes two SO-DIMM slots for up to 64 GB DDR4-3200 RAM and a maximum of two M.2 SSDs, with the primary drive connected via PCI Express 4.0.
The optomechanical keyboard with tactile silent switches, N-key rollover and RGB single-key illumination as well as the 93 Wh battery have been adopted from the preceding model. However, the battery now has an integrated chip for charge control which, in combination with the option of manually limiting the charge capacity, results in improved longevity.
Connectivity features include 2.5 Gigabit LAN and Wi-Fi 6, three USB-A 3.2 ports, Thunderbolt 4 with integrated USB-C 4.0 and DisplayPort function, HDMI 2.1, a full-size SD card reader and a 2-in-1 audio port.
Freely configure and buy XMG FUSION 15
In our partner shop bestware.com you can now freely configure and buy the XMG FUSION 15. The entry-level configuration featuring Intel's Core i7-11800H, 16 (2×8) GB DDR4-3200, a 500 GB Samsung 980 SSD and a 165 Hz WQHD IPS panel is in stock an available from € 1,499.
Additional information
On the product page of the XMG FUSION 15 you can find additional information about the specifications, data sheets and more.