Leipzig, Germany, May 24th 2022 – With the motto "XMG Enables E-Sports", the Leipzig based specialists for gaming laptops and desktop PCs from XMG have been active as a sponsor and event organiser in the Esports sector for over a decade. The commitment is primarily aimed at building up and promoting events and teams at grassroots level. With PROJECT V, the company is now supporting an offline event series to host competitions around the first-person shooter Valorant in the DACH region, as part of a two-year partnership.
What is PROJECT V?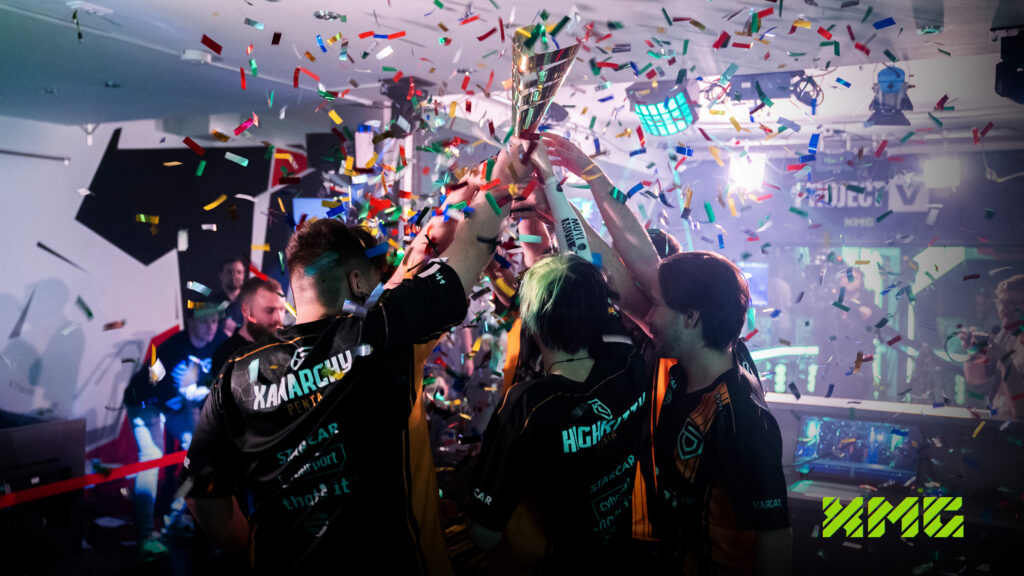 PROJECT V is a series of offline competitions to play out the Valorant Regional Circuits (VRC) in the DACH region. The focus is on community interaction and innovative tournament formats in five-on-five mode. Participation is open to professionals as well as advanced players and amateurs, who pursue the goal of advancing to the official Valorant Regional League (VRL) through their victories in the competition.
Three months usually pass from the start of the season until the winners are announced at the end of the season – the so-called split. The competition is not only for honour, but also for prize money and non-cash prizes. The format derives its special charm from the fact that even newcomers to the scene can succeed against well-known teams and play their way up to the top.
XMG Enables E-Sports – with hardware and on-site presence at the events
As the official sponsor of the event series, XMG provides a range of high-end laptops and gaming PCs to bring all participants to a level playing field in the competition. XMG is also present at many of the events itself to actively exchange ideas with the community and present the latest models from its own product line-up. The cooperation between XMG and Project V is scheduled for two years, running until March 2024.
In the periods between the splits, the XMG CUPs will also take place outside of the official tournament events, where the prizes will range from merchandise to high-end laptops. XMG and PROJECT V celebrated the start of the new partnership back in February during the finals of the first split. Here, the four best teams – PENTA, cowana gaming, Entropy and DIVIZON – competed against each other on the XMG NEO 15 and XMG SECTOR X in the TaKeTV studios in Krefeld. PENTA – now known as ATN ATTAX in the VRL – ultimately won through against the competition as the current PROJECT V Split Champion and qualified for the VRL playoff.
Websites:
https://xmg.gg/en/esports/project-v
Press material (download of the press release, pictures):